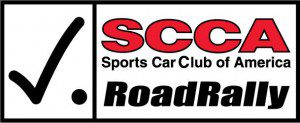 SCCA – 2016 Friday Night Rallys
Starting – Fri, March 4, 6pm – 9pm
13631 SE Johnson Rd, Portland, OR 97222
Cascade Sports Car Club TSD (Time-Speed-Distance) road rally events are open to the general public in a variety of competition classes from Novice to Expert. Special emphasis is placed on giving Novice entrants an opportunity to get comfortable with rallying by providing a more simple set of instructions. After a few events, most are ready to try the more advanced instructions.
All Friday Nighter events start at Milwaukie Lowe's parking lot, 13631 SE Johnson Rd in  Milwaukie, Oregon (Directly off I-205 Exit 13 on Hwy 224 (West)/Milwaukie. Expressway, near the old K-mart.)
Friday Night Registration opens at 6:00 pm. with First Car Out at 7:01 pm. Cost is $20 per car for members and $25 or non-members. Event driving time is about two to three hours.  Rally teams consist of a driver and a navigator. If it's your first rally, plan on arriving at the
start early. Bring a watch, a clip board, a flashlight and something to write with. Most
importantly -be prepared for an interesting evening in the country.
For more information, contact: Rally@cascadesportscarclub.org
FRIDAY NIGHTER DATES
March 4
April 1
May 6
June 10
July 1
August 5
September 9
Mountains to the Sea  August 6, 2016